Are you looking for the Best Columbia, Car Dealerships?
If you live in Columbia, SC and are on the market for a new or used car and are looking for the best Columbia car dealerships that are available do not worry. I have prepared for you the following list of the 5 best Columbia, SC car dealerships to buy a car from today.
For an idea on how to choose your perfect car at the following 5 dealerships, watch the following video:
5 Best Columbia, SC Car Dealerships:
1. Jim Hudson
Jim Hudson Automotive group is one of the top-rated car dealerships which provide different car models to the South Carolina Drivers since 1980. Customer satisfaction is their important focus and therefore provides the best ones from purchasing a new car to the parts of any vehicles.
Why Choose Jim Hudson?
They include plenty of used and a new car dealership in various parts of the Columbia. Every staff of Jim Hudson is loyal, friendly, knowledgeable professionals so they can handle any automotive needs. You can use their website to explore the model number of cars available with them. Their prices are too competitive and offer original quality products to the customers.
Few Models of Cars available from Jim Hudson:
Ford
Toyota
Lexus
Audi
GMC
Cadillac
How to Contact Jim Hudson?
They have various branches so you can choose the one is near your area.
Address:
Audi Columbia 6301 Two Notch Road, Columbia, SC 29223
Capital City Rides 1231 Broad River Road, Columbia, SC 29210
Jim Hudson Buick GMC 4035 Kaiser Hill Rd, Columbia, SC 29203
Jim Hudson Cadillac 4035 Kaiser Hill Rd, Columbia, SC 29203
Jim Hudson Ford 1201 West Main St, Lexington, SC 29072
Jim Hudson Lexus of Augusta 3410 Washington Rd., AUGUSTA, GA 30907
Jim Hudson Lexus of Columbia 328 Killian Road, Columbia, SC 29203
Jim Hudson Toyota 970 Columbiana Drive, Irmo, SC 29063
Phone Number: Sales: (888) 890-1008
Website: https://www.jimhudson.com/
Finance Options Offered from Jim Hudson:
Jim Hudson has a professional relationship with multiple credit lenders and financial institutions.
2. Dick Smith Infiniti
Dick Smith is one of the preferred car dealership companies in Columbia which holds many new and pre-owned cars for their customers.
What Makes Dick Smith Infiniti the Best Car dealership in Columbia?
The company provides competitive leasing options for their customers. They hold professional and knowledgeable workers who are expert in handling different automobile issues. They are the most trusted dealership by the people around Columbia. They provide all the latest models, and therefore you need not search for your attractive Infiniti with any other car dealers.
What are the car models available from Dick Smith Infiniti?
Some models Dick Smith Infiniti holds are:
SUV's
Q50 Sedan
Q60 Coupe
Q60 convertible
QX50 SUV
QX80 SUV
and more…
What is the financial option they offer?
Dick Smith Infiniti has contact with many professional financial institutions so that they offer most of the financial options. You can call them to know the details on the commercial opportunities.
How to Contact Dick Smith Infiniti:
Address: 3670 B Fernandina Rd Columbia SC 29210
Phone Number: Sales: +18009994080, Services: +18037506500
Website: https://www.dicksmithinfiniti.com/
3. Stivers Chevrolet
The car dealers have everything the users need from the automotive prospects. Shopping with Stivers means they provide you with a most affordable and fairest pricing on the popular Car type Chevrolet.
What makes Stivers Chevrolet more special?
Transparent and insightful interaction with the customers and hassle-free showrooms make Stivers Chevrolet unique among other competitors. They hold automotive professionals who are capable of handling any issues with the automobiles.
What are the car models available?
Some car models from Stivers Chevrolet:
Award Winning Chevrolet Malibu
Chevrolet Traverse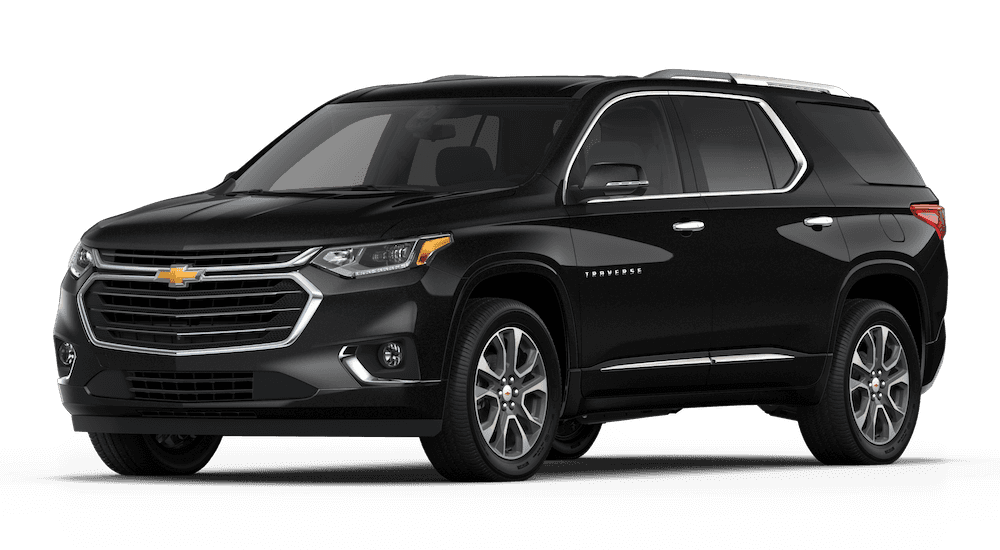 Chevrolet Silverado 1500
Spark
Tahoe
Colorado
Impala
and more…
What are the Financial Options offered by Stivers Chevrolet?
Stivers Chevrolets have a close relationship with top financial lenders. You need to fill their secure credit application from their website. You will be able to get finance with no money and no payments for 30 to 60 days are the best part.
How to Contact Stivers Chevrolet?
Address: 111 Newland Rd • Columbia, SC 29229
Phone Number: for service, sales, and parts – 803-254-1431
Website: https://stiverschevrolet.com/
4. Peacock Hyundai Columbia
Warner Peacock is the founder of the Peacock family, and they offer everything from Cars to the services at an affordable rate.
What makes Peacock Hyundai Columbia Unique?
The significant strength of Peacock Hyundai is that they provide a vast selection of vehicles and that too at a fair price. They have a strong team who are expert in handling any automotive problems. They hold every model of Hyundai from Veloster to Santa Fe.
What are the car models available?
Some car models from Peacock Hyundai includes:
Accent
Ionic Hybrid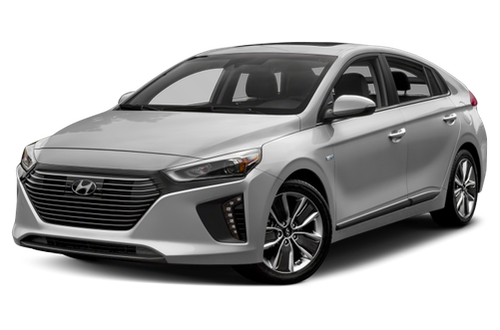 Elantra GT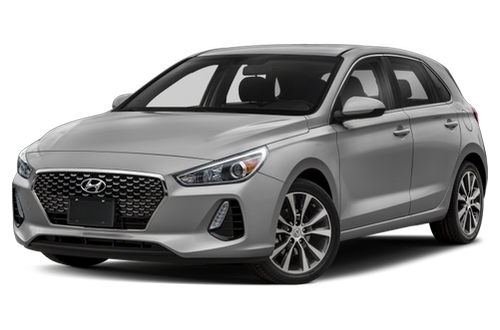 Santa Fe
Tucson
Veloster
Kona
Elantra
and more…
What are the finance options offered by Peacock Hyundai?
They require you to apply for the credit pre-approval so they come up with some finance option available for you. If you have any doubts, you can call them for more details on financial options.
How can you contact Peacock Hyundai Columbia?
Address: Peacock Hyundai Columbia 310 Greystone Blvd Columbia, SC 29210
Phone Number – Sales: (803) 626-1690 Service: (803) 626-1690 Parts: (803) 744-2325
Website: https://www.peacockhyundaicolumbia.com/
5. Herndon Chevrolet
Herndon Chevrolet is a car dealership company in Columbia and is famous for used & new cars, Auto Services, Parts, Tires, Financing, and more since 1968.
What makes Herndon Chevrolet Unique?
The full line of serving is something that makes the Herndon Chevrolet the best car dealership from others. They provide the users with certified service departments, financing and car loans, a full selection of Chevrolet accessories and parts, and more at a fair and affordable price.
What are the car Models available?
Some Chevrolet car models available from Herndon include:
2019 Blazer
2019 Bolt EV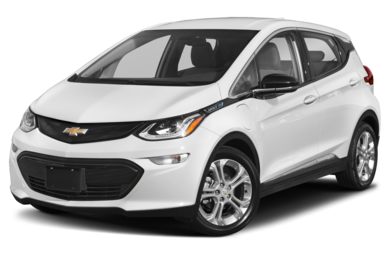 2019 Camaro
2019 Colorado
2019 Cruze
2019 Corvette
2019 Low Cab Forward
2019 Express Passenger
2019 Express Cargo Van
2019 express Commercial Cutaway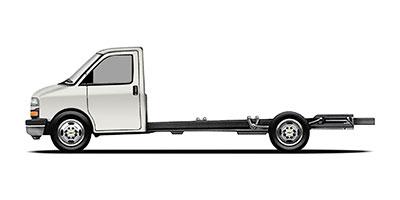 and more…
What is the financial option offered by Herndon?
You just need to fill out their financial plan, and then the professional will decide on the option available for you.
How to Contact Herndon Chevrolet:
Address: HERNDON CHEVROLET 5617 Sunset Blvd Lexington SC 29072
Phone Number: 803-359-2504
Website: http://www.herndonchevy.com/
Now that you know the top 5 car dealerships in Columbia, SC lets talk about the importance of how to find the best car dealerships in the entire state of South Carolina. The following information will show you how to find the best car dealerships that offer the best online finance application options.
This guide will also help you find the dealerships that have the best selections of cars, trucks, sedans, coupes, and that offer test drives for all their vehicles. This will ensure you get the best car buying and car service experience possible.
Importance Of Choosing The Right Dealerships:
Choosing the right car dealership is the most important part as you will get your dream car from them. A good dealer can provide you an excellent, safe and secure satisfying experience, and service center, therefore, you can get the vehicle happily with no exhaust or in-comfort feel. A recent study by DealerRater and J.D Power states that the total time a car buyer needs to spend with the car dealership is just two hours.
To help you achieve the goal in finding the best cars and dealerships in South Carolina, I have prepared the following guide for you.
How To Find The Best Car Dealerships in South Carolina:
Have you decided to purchase a new car? That's good news, but wait, have you chosen a reliable car dealerships companies in Columbia? If no, do not worry, we are here to guide you in finding the best car Dealerships in the entire state of South Carolina that have the best parts and services to help you continue your search for a new or used car successfully.
If yes is the answer to the previous question, have you examined whether your car dealerships holds all perspective factors that a trust-worthy company should hold? If no, check them so you will identify whether you are getting your most-waiting car from the best car dealership in Columbia.
A good car dealer can make the car buyer understand the details and get the users to buy the car. The total time indicated the time from the moment the buyers walk into the store to the time he grabs the key in his pockets. The below tips will help you choose the right car dealership company.
1. Focus On Reviews
Customers never lie, and therefore the best part of choosing any product is to read on the dealer reviews. Make sure there are more positives than negatives. With negatives, you can browse more for details so you will get a full understanding of the dealers.
2. Look over the Experiences
Word of mouth is more powerful. If you find your friends or family members have purchased the car from the car dealership, ask them for the experience. There is no guarantee in you getting a good experience as your colleague or friends did as a situation can change in no minutes.
3. Check How Many Years Dealership Has Been In Business
There may be two certain cases to watch out while preferring a car dealership with reputation. A reputed car dealer is most trustworthy than the newer ones as they have more experience with different cars but considering new car dealers will also be a good choice as most of the cars are developed with many advanced features and specifications.
4. Compare Several Dealerships To Each Other
If you have decided to buy a car, make sure you browse for plenty of car dealers available in Columbia. This can help you to choose the best from twenty or thirty. Take time to select a dealership, note down all the positives and negatives of the dealership you prefer. Once you feel some car dealers be perfect for your choice, then visit them and check if it will really suit your preference.
Conclusion:
Hope the above buying guide and the top 5 best picks of Columbia car dealerships helped you to choose your preferred car from the right car dealership suitable for you. Any other queries or discussion regarding South Carolina car dealerships are welcome.
For more information on car dealerships and how to find them near you, be sure to read the following related articles.
Related Articles:
How To Find Deals At Used Car Lots Near You
10 Best Used Automobiles For Sale TodayTh
The Best Used Car Lots In South Carolina
Buying Certified Pre-Owned Vehicles
How To Find The Best Used Cars For Sale
Benefits Of Buying From Used Automobile Dealers
How To Find Bad Credit Car Dealers In South Carolina
Why Used Cars Are More Popular Than New Ones
How To Find The Best Used Vehicle Dealerships
Learn How To Talk To Auto Dealers
How To Find The Best Used Car Dealers Near Me
Top 10 Dealerships With The Best SC Auto Sales